Map and Directions
Please Join Us on Sundays ?| ?We've moved!
Beginning September 16, 2018 we meet at a new location and time:
Sundays at 11 AM
at St. Paul's Episcopal Church – in the Guild Room:
120 N Hall St., Visalia, CA
(at intersection with Center St (one-way westbound)
Parking is on the east side of the building, accessed off of Center Ave. or from Park Street (turn from Main St.)
The Guild Room is located in the interior plaza of the church campus. Click on map below for larger view.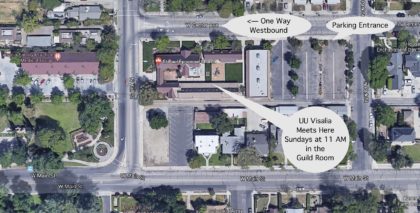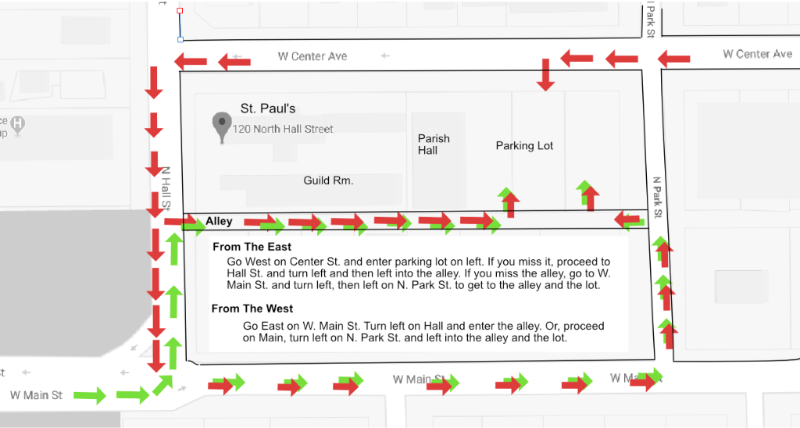 Use the Visalia Bus System:
Bus Route # 1B – Nearest bus stop East bound is at the corner of Main Street and Martin Street, One block west of Giddings on Main Street.?Stop # 1034.
Church is one block east on corner of Main and Hall on foot.
Bus Route # 1A – Nearest bus stop West Bound is on Main street at Memorial Park, across the street from the Mayor's Park.?Stop # 1013.
Church is half block east on foot.?